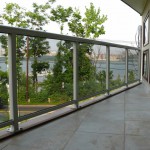 Glass Fence for Pools and Outdoor Entertaining
Glass fencing, particularly glass pool fences, have become the choice solution for pool safety.
Many pool owners regarded ugly metal pool fencing as an eyesore and a detraction from their landscaped outdoor entertaining areas.  Now, a good looking glass pool fence can provide even more safety than a metal fence due to providing an unobstructed view.  Beautiful, practical and very, very safe!  The perfect solution.
Modern, sleek and sophisticated, a glass pool fence ticks all the boxes.  The expert team at Glass Me will work with your designer or landscaper to make sure you get the perfect fence for your pool project.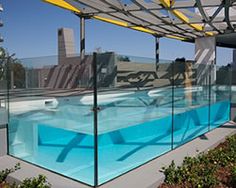 A glass pool fence is the perfect safety solution providing unobstructed view of your children and their friends whilst being impossible for small children to climb over.
Talk to us about the perfect, safe and beautiful pool solution for your garden.